Over 25 years of experience
Our Melbourne factory is equipped with the latest technology and machinery to keep up with using modern techniques and materials. Solid Timber, Laminates, Upholstered Booths and Banquet Seating, Solid Surfaces such as composites and stone finishes, we have done and can do it all.
Using the latest Microvellum Software we can digitally produce 2D & 3D designs for pre-production approval. Any design can be created to any specification bringing build-ability to any commercial joinery package.
Our machine shop is designed around a 3.6M*1.8M Woodtron CNC, handling full packs of board allowing us to maximize accuracy and minimize waste.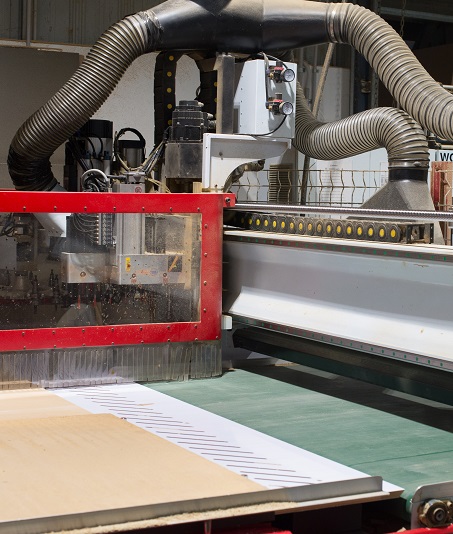 SPRAY BOOTH
A full commercial heated spray booth allows us to paint or polish any surface as required during the manufacturing/assembly process.
VEHICLE FLEET
Our vehicle fleet consists of Forklifts, Trucks, Utes and Vans giving us the ability to handle and deliver on-time and/or as needed on-site.
SHOP DRAWINGS
Shop drawings are created for our team of tradespeople to assemble and construct all aspects involved in any form of commercial fit-out.
Rain City's greatest asset is our people. We have an amazing experienced team of people who together have developed a brilliant work culture.
Our culture is to Care, Care about each other and Care about what we do.